"I can already see positive results."
"Absolutely brilliant from the start. Dr Ash is so welcoming and professional and has genuine care for her patients. She explained everything in detail and after my first month of treatment, I can already see positive results. Would highly recommend it to anyone."

Keith
What Clinic


I have had dermal filler treatment at a previous clinic some time ago and was no that impressed with the treatment to reduce lines around my mouth with chemical peels and fillers. So researched the Dermedicare's products and service and went ahead. Dr Ash was great, knowledgeable and very patient with my questions and concerns. The results were fabulous and it has made me want some more in another area on my face.

What Clinic


"Everything from my consultation through to aftercare was faultless"

"I had a fantastic experience with Dr Ash. I had a skin tag in a very sensitive area that was removed completely painlessly and without any issues. It has healed perfectly within a fortnight. Everything from my consultation through to aftercare was faultless and Dr Ash really went above and beyond in ensuring I received the best care. I would not hesitate to recommend her clinic to any of my friends or family."

Danielle
What Clinic


I highly recommend DerMediCare, I have only ever used Ash and she's amazing! Before I had fillers I barley had any lips and was very self conscious about them!

The picture below - top picture is after 2 ml (two separate appointments 6 months apart of 1ml each) the bottom is after my 3rd time with an extra 0.9ml.

The second is before any fillers!!!!

I have never felt better about myself, Ash giving me lips has boosted my confidence and self-esteem.

Won't use anywhere else! She's a lovely woman and very gentle!!

Thank you Ash ❤️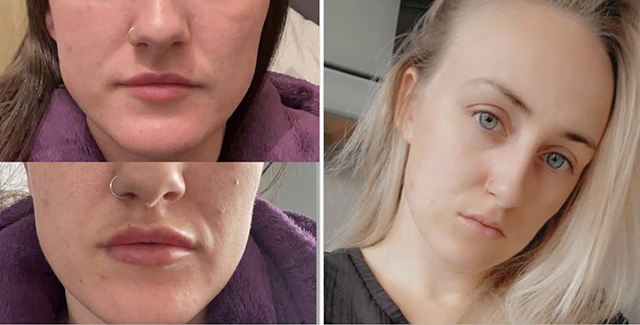 Danielle
What Clinic